2x01 - Audition


-Everyone has to re-audition for Glee Club, either Puck or Artie won't make it back in.
-We're introduced to Sunshine, Charice's character, and Sam Evans (Chord Overstreet)
-Finn and Rachel are together, and will be for the rest of the season.
-Tina has broken up with Artie because he was a "bad boyfriend" and is now dating Mike Chang.
-Quinn will rejoin the Cheerios


Songs to be performed:
-Empire State of Mind by Alicia Keys and Jay Z (With Mercedes & Artie on lead)
-Billionaire by Bruno Mars and Travie McCoy (Rumoured to be Artie and Puck)
2x02 - Britney/Brittany
-We are introduced to Carl the dentist, John Stamos' character, and Emma's boyfriend.
-The kids have to visit the dentist, 4 are put out with anaesthetic and have hallucinations.
-Britney Spears will cameo.
-Brittany will re-enact the "Me against the music" video with Britney.
-Mr Schuester doesn't want to do Britney's music, Kurt is "campaigning" for it.

Songs to be sung:
- Toxic (Preformed by Heather Morris/Brittany)
- Oops I Did It Again (Rumoured to be performed by Heather Morris/Brittany)
- Hit Me Baby One More Time (Performed by Lea Michele/Rachel)
- Stronger (Performed by the football guys - I assume Puck and Finn)
- Piece of me (Rumoured to be Quinn solo or girls number)
- Me Against The Music (Performed by Brittany and Britney Spears)
- Unknown Finn and Rachel duet.
I'm A Slave 4 U is also rumoured.


2x03 - Faith


- The episode is about religion and what it means to each character; "most controversial" episode so far.
- We will see Mercedes go to her church and bring Kurt with her
- One of the Glee kids will openly say in front of the class, "I don't believe in God," which will create ~drama.
- One character will have a life-and-death situation. According to Ausiello, this character is Burt. Due to this event, Burt and Finn will reconcile. This also explains why Kurt goes to church with Mercedes.


Songs to be sung:
- Losing my religion by REM
- Papa can you hear me? by Barbra Streisand (Preformed by Lea/Rachel)
"Faith" by George Michael is rumoured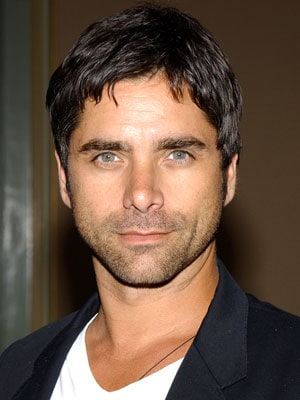 Carl The Dentist (Played by John Stamos)
Emma reveals in the Season 1 finale that she has started dating her dentist Carl and we get to meet him in Season 2. Ryan Murphy says Carl is a "nice guy" and everyone likes him, even Will, which is hard for him. He will have an episode where he has a few performances and will sing and dance, coming up later in the series. John has said that he will sing 2 songs during the Rocky Horror episode.


Sunshine (Played by Charice)
Sunshine is a foreign exchange student who blows everyone away with her voice when she auditions for Glee Club. She plays Rachel's rival and they sing together in Audition. She also "catches on of the boys eye." (My guess is Artie.)


Sam Evans (Played by Chord Overstreet)
Sam transfers to the school and Finn takes him under his wing, showing him around the place. He soon goes from his protege to rival however. He's the new quarterback for the football team. He will also be Kurt's boyfriend, although Ryan Murphy is trying to keep this fact hush-hush.


The New Football Coach (Played by Dot Jones)
Dot Jones will play the new school football coach, as Ken Tanaka is gone. Will and Sue team up against her in the first episode over the budget or something.

source ohnotheydidnt