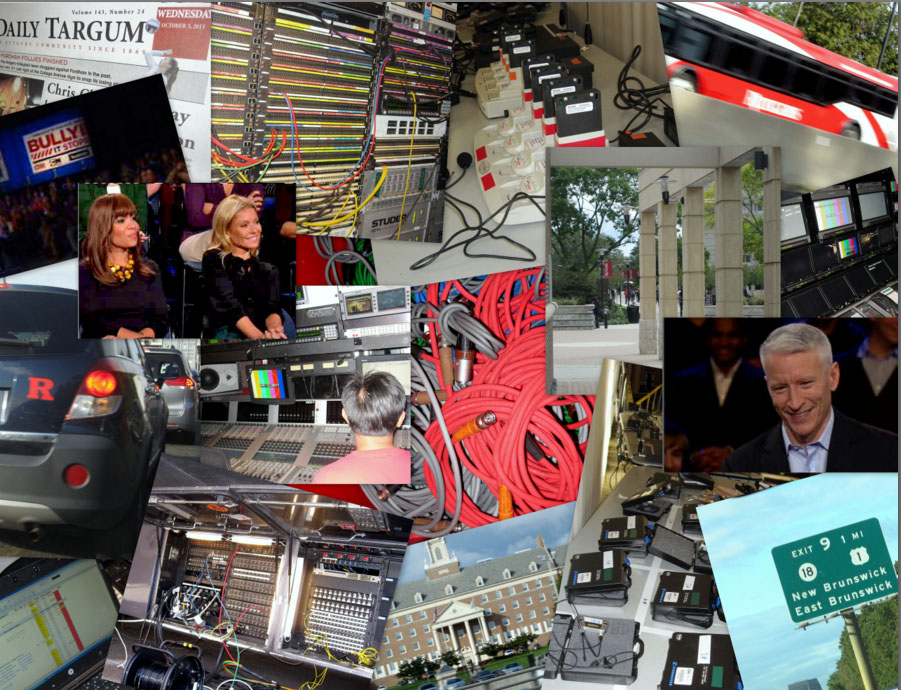 Anderson, along with the entire AC360° staff, is concerned about the devastating and lasting effects of bullying . No child should have to walk their school hallways in fear. Our message to parents, teachers and children is simple: Bullying must end.
Last week, we punched New Brunswick into the GPS, hit the New Jersey Turnpike and headed for Rutgers University – Scarlet Knights territory. The CNN crew spent two and a half days building a set for our "Bullying: It Stops Here" town hall. Our technical team made themselves at home in the student center, and found room for our mobile control room and satellite truck (it's not easy finding parking for those things on campus!).
The Rutgers students who took part in Anderson's town hall conversation had a lot to say about the prevalence of bullying in our society, and they were eager to confront the problem. We also heard from some younger students who are facing bullying right now.Their stories are incredibly moving. Plus, Dr. Phil McGraw, Kelly Ripa, Jane Lynch, Roselind Wiseman and Sunny Hostin were on hand, for the bold and sincere conversation.
The "Bullying: It Stops Here" town hall is on Friday, October 14 at 8 and 10 p.m. ET. Follow @AndersonCooper and @AC360 and use hashtag "#stopbullying" to join the conversation on Twitter.
source: Anderson Cooper 360