Cheryl Cole is poised to finally make a guest appearance on Glee, according to cast member Jane Lynch.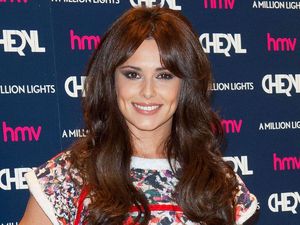 The 'Call My Name' singer has long been rumored for a spot on the Fox musical comedy, but Lynch - who plays Sue Sylvester - has said that Cole is now "keen" to get a deal signed.
"There's been talk on set of Cheryl appearing for a year or so, but it's set to happen now," she told the Daily Star.
"Matthew Morrison (Will Schuester) has spoken very highly of her and the younger guys on set are keen to have her on, for obvious reasons. Matthew's chatted to her and she seems keen.
"Cheryl's the perfect Glee fit, she can sing, she can dance and she looks good. It would be cool if she played herself."
However, Lynch warned Cole that she should not expect special treatment from her villainous alter ego.
"She might be used to getting treated like a princess but Sue Sylvester doesn't make exceptions for anybody.
"If Cheryl starts acting like a diva, she'll see that Sue is meaner than Simon Cowell."
Cole was described by Morrison as a "lovely" person after they acted together in pregnancy comedy What To Expect When You're Expecting.
The actor has also expressed confidence that Cole will crack the US music scene and argued that her axe from The X Factor USA last year was unjustified.
source:
Digital Spy