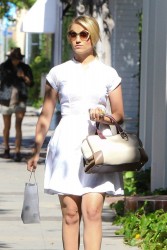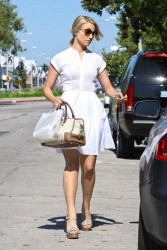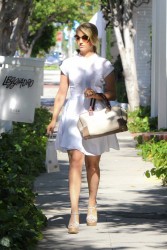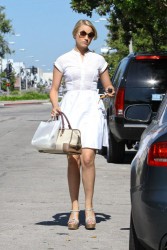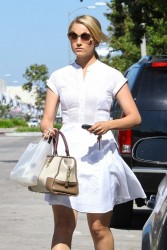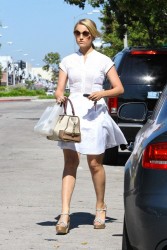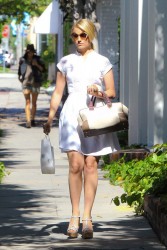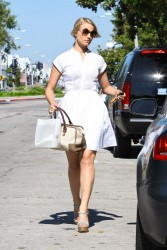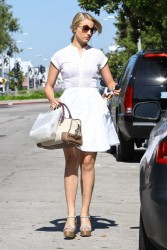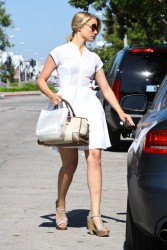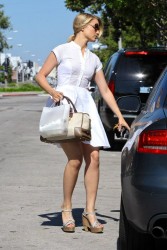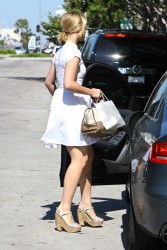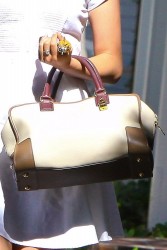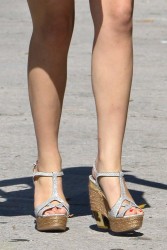 The beautiful Dianna Agron was spotted leaving an appointment at the John Frieda Salon in West Hollywood on Monday (July 16).
Donning a lovely white dress and matching heels, the "Glee" darling looked gorgeous while showing off her newly pampered locks before entering her car.
Miss Agron recently revealed her artistic side and shared how she redecorated her bathroom when moving in to her new apartment.
In a piece for arts journal Afterzine, the 26-year-old writes, "I find that happiness often relates to feeling child-like... My bathroom happens to be a room in which my guests can use for an escape. That sounds wrong. Let's start over. The walls in my downstairs restroom are covered in ink. It is glorious. I mean, how often are we allowed to draw on the walls? Growing up, I was told to never draw on the wall, which is why my washroom makes me smile every time I enter it. Sweet rebellion, even in its smallest form."
She added, "the idea came to me because it was stark white when I moved in - I just had to spruce it up a little bit. I bought a ton of markers, put them in a pail, and let the games begin."